Domain name is an important part of a website. It is a unique address for a website. It usually consists of a website name and a Top Level Domain (TLD) name extension. In order to strengthen your branding and help your audience find your website, there is need for a memorable domain. The following are steps to follow to buy a domain name on Bazecity website:
STEP 1: On the homepage, click on domain drop down menu and select "register a new domain" option
STEP 2:domain registration page will appear, type the preferred domain name in the search bar.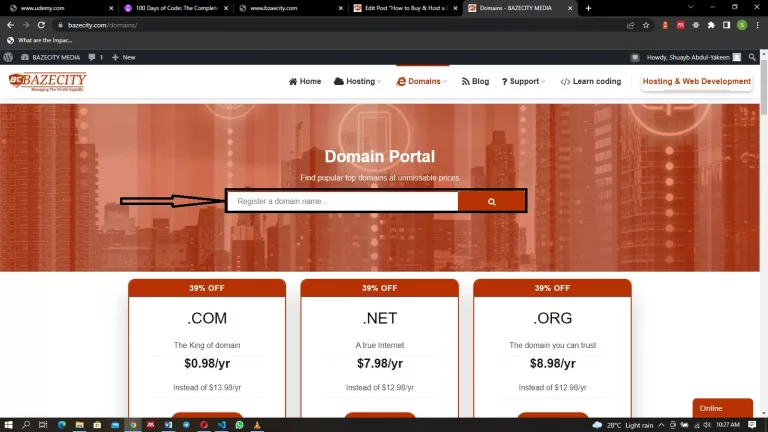 STEP 3: After searching, and the domain is available, then, you add to cart by clicking on the "add to cart" button.
STEP 4: click the checkout button to move to the configuration page.
STEP 5: on the configuration page, click on the DNS (Domain Name Server) management, ID protection and email forwarding. DNS management helps to speed up website and improve availability. ID protection protects personal information on the website. Email forwarding allows email to be forwarded to alternate email addresses can be tracked from single email address.
Note: These added features are free
STEP 6: After checking all the boxes, click on continue button at the button of the configuration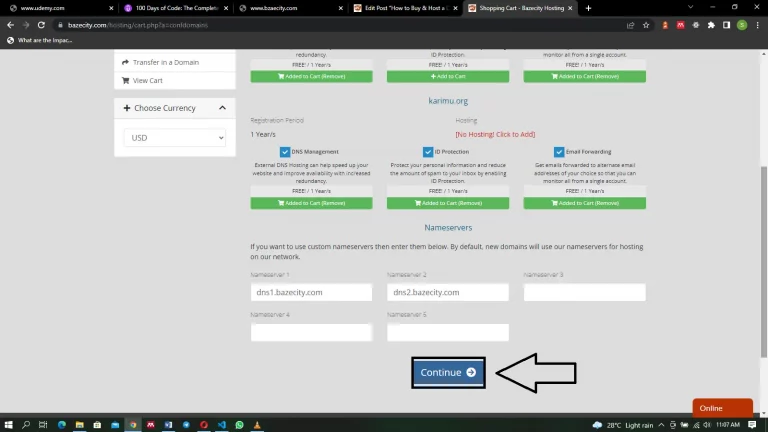 STEP 7: after clicking continue button, it take you to the review page. Click on checkout to make payment.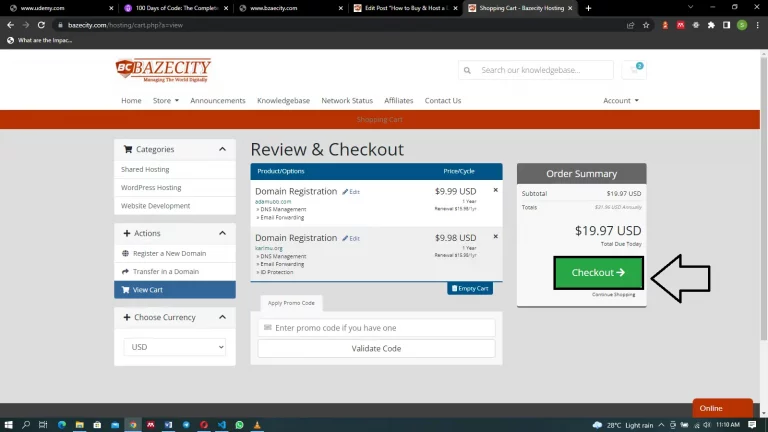 STEP 8: After clicking, the next is the order and billing page. Fill the billing form and click complete order button to make payment for the domain name.